FAQ
FREQUENTLY ASKED QUESTIONS
Wondering what to bring? How we'll meet? Where inside Yellowstone National Park we can go? If there will be food!?
We have gathered together the questions we are regularly asked. We hope that you find the answer that you are looking for. If you can't find the information you need, please reach out to us via our contact page. Montana Yellowstone is happy to help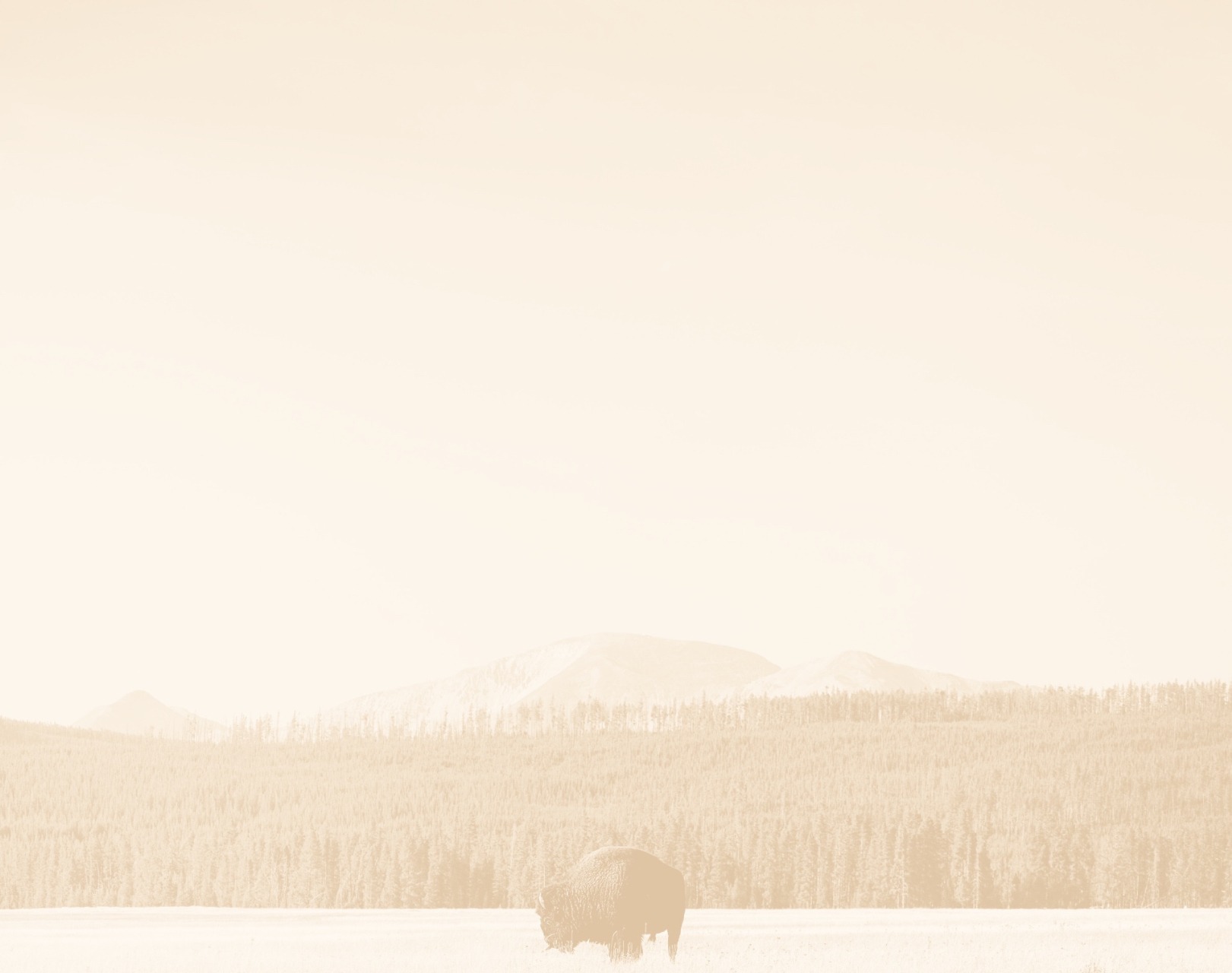 Touring Yellowstone National Park could take a lifetime—if you were so inclined. However, we've found that our favorite parts can be seen within a full day's touring in a vehicle. Our full and half-day hikes offer a much more in-depth view of a single portion of the park to visitors who prefer walking. We can buzz around fast to see as much as possible, or we can take it nice and easy.
Depending on your situation, yes! A Yellowstone tour guide can help you get the most out of your Yellowstone vacation. If you only have a day or two to see Yellowstone's vast expanses, hire a licensed Yellowstone tour guide. It can be especially beneficial to have a guide on foot in bear country. In addition, your guides will have the most recent knowledge of known wildlife locations.
The best way to view wildlife in Yellowstone is in a tour vehicle! Our wildlife tours will cover as much ground as possible to give us the most significant chance of finding the animals you want to see. After all, animals are excellent at hiding, even in Yellowstone, where some wildlife seems impossible to miss.
The Northern entrance to Yellowstone National Park is open year-round. However, not every road is accessible during the winter months. During the colder seasons, we offer snowshoe tours and XC ski tours to see the full extent of Yellowstone's frozen beauty in areas where the park is still accessible by road.
You can! If you've always wanted to see Grand Prismatic in person or want to see a specific type of animal, you can hire us to show you the way. One thing that sets Montana Yellowstone Tours apart is our completely customizable guiding package.
There is no better way to experience your bucket list locations in Yellowstone National Park.
Yellowstone is home to a staggering amount of bio-diverse wildlife. During your time in the park, you could see bison, bighorn sheet, elk, trout, wolves, pronghorn antelope, moose, or grizzly bear—to name just a few.
Arrive early in the year to see babies stumbling after their mommas and papas. Arrive later for moose shedding velvet and black bears fat for hibernation.
Yellowstone is tour friendly, but that doesn't mean you shouldn't pack wisely! Always remember:
Water—At least 2 liters (5 liters is better). If you have one, bring a Camel Back or Hydro Pack type pack!
Sunscreen.
Rain Jacket or poncho—yes, even on sunny days!
Gloves—light ones in the spring and summer and heavy ones in the fall and winter
Bear spray—I'll have two but more safety can never hurt (especially when bears are involved)
Bug repellant—Great to have in the summer
Day pack—Holds our food and water! A Camel Back, Hydro Pack, or something similar is recommended
No need for a park map
Clothing--Light wool layers work best so you can adjust as temperature and cloud conditions change
Shoes--Hiking boots recommended. Your guide wears running shoes but must watch out for cactus all-day
Trekking Poles—These are optional but definitely nice to have!
Hat and sunglasses—higher elevations mean more sun and sunburns suck!
Food and drink—yes, even if I'm cooking for you! You'll want snacks to keep you going in between meals
Pets are not allowed in most places in Yellowstone. While the walkways and trails are relatively safe, the chance of your pet running off is too high to risk. We don't want your pet to unintentionally encounter wildlife or dangerous hot springs.
Pets are allowed along the outskirts of the park. So, we offer hikes curated specifically to those among you with furry family members.
Your park passes if you purchased it online—should be #1 on your packing list!
Water Bottle—I'll have water to re-fill us when needed
Gloves—Even summer mornings in Yellowstone Park can be cold so bring lighter gloves in the colder months
Clothing—Light wool layers let you adjust as temperatures fluctuate, a stocking cap or a brimmed hat can help as well.
Shoes—Hiking boots recommended. Your guide wears running shoes, but any insurance against cacti is a worthy investment
Hat and sunglasses—The suns rays impact you more at this elevation so pack for comfort
A hat and sunglasses are a must. Light wool layers give you the ability to change as the day warms and cools. Gloves will provide comfort and boots will help you on Yellowstone's rocky terrain. Light and loose-fitting clothing will make it easier to move during hikes.
Cell phone if you need me fast 406-220-9744. I prefer texts but email works. You can reach us via email at
mike@montanayellowstonetours.com
or by filling out our contact form.
The entire region does not provide cell phone coverage so communications won't always be received immediately! Please give us 24-48 hours to reply.
The 2017 Yukon seats 8 including your guide so we can accommodate 7 guests at a time. The 3rd row seating is suited better for children as it might not accommodate large adults
Day hike—snacks
Long hike—snacks, lunch
Less impact hike—snacks
Hard hikes—baked goods, snacks, lunch
Wildlife and Custom trips—Baked goods, snacks, lunch and coffee-tea-hot chocolate bar
Montana Yellowstone Tours offers a full refund for cancellations 60 days before your trip, a half Refund 14-60 days before, and no refund 0-14 days before.
The best place to meet is the Gardiner Chamber of Commerce but often we'll meet clients at other locations. There is an additional trip charge for meeting folks farther away. Call for specifics before you book. Phone reception is spotty in the park so we need to "lock down" our meeting location and time prior to your visit. We'll either meet at the trailhead or I'll drive us from your lodging location.